Samsung Galaxy Fold 4 review: the master of multitasking
At a glance, you could easily mistake 2022's new Galaxy Fold 4 for last year's model.
Rather than making big
technology
changes, Samsung settled for satisfying subtlety.
It's easy to criticize until you use it and realize how user-friendly the Fold 4 has become.
This time around, Samsung has made that screen a fraction shorter and a fraction wider while maintaining its 6.2-inch footprint.
The difference should be measured in millimeters (three to be exact) and yet – for such a small change – it's a huge step forward in practicality.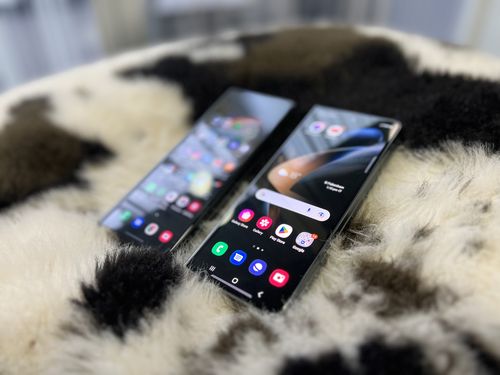 The same goes for the foldable main display hidden in the frame of the Fold 4.
The upgrade here isn't in the physical (it's still a 7.6-inch screen that's also a bit shorter and wider), but in the software that drives it.
Samsung added a taskbar at the bottom of the screen that appears whenever you open an app.
It gives you quick access to all apps and a host of favorites to customize.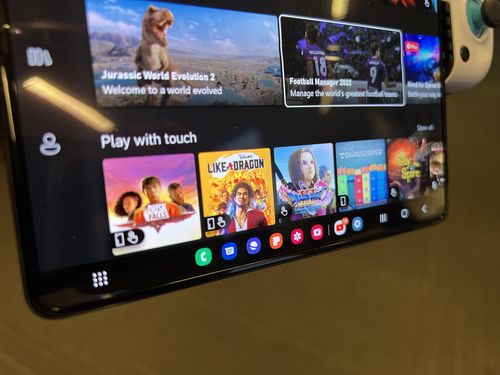 Exploiting it makes switching between apps more convenient than on any phone I've ever used, and has further opened up my world to the convenience of using multiple apps at once on its larger screen.
Multitasking has always been a feature of Samsung's Fold, but previously you had to swipe left from the right edge of the screen to bring up a panel of apps to select.
It seems ridiculous to sing Samsung's praises for removing such a minor step, but when you tweak apps hundreds of times a day, the difference is noticeable.
The taskbar sits neatly at the bottom of the screen and is so relatively small on such a large screen that it never feels intrusive and is immediately familiar to anyone who's ever used a PC or Mac (so like any the world).
Frustratingly, Instagram still refuses to play ball and scale its app size to larger screens and – as a result – it's the only app I use regularly that wouldn't work with other apps.
Otherwise, dragging and dropping photos to messaging apps is so easy you'll want to do a lot after snapping a few snaps with the Fold 4's new cameras.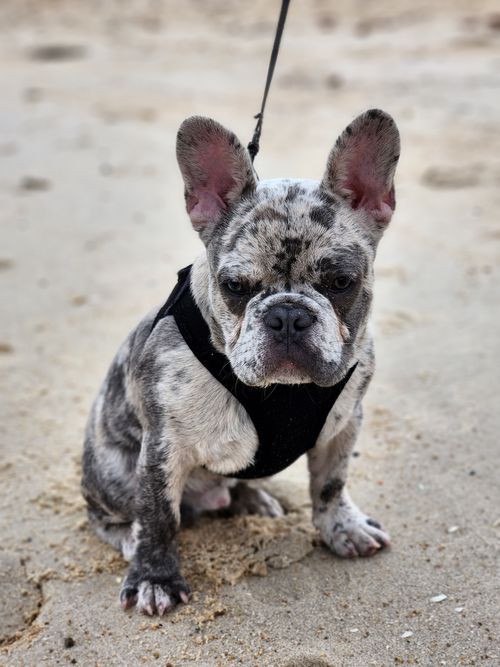 The big change here is the addition of a 50MP main camera, up from 12MP on the Fold 3.
The new 12MP ultra-wide shoots very similar photos but they're not as wide as the Fold 3 (0.6v 0.5x zoom) and the new 10MP telephoto has 3x optical zoom, instead of 2x.
Samsung fans expect crisp, vibrant photos with supremely rich contrast and the Fold 4 doesn't disappoint in daylight.
Portrait mode generally gives great results thanks to the AI ​​having no problem cutting fine hair on my beach-loving Toy Poodle.
That being said, portraits are quite hit or miss in low light and can be downright disappointing in darker situations compared to the iPhone and Google Pixel 6 if you're not using a tripod.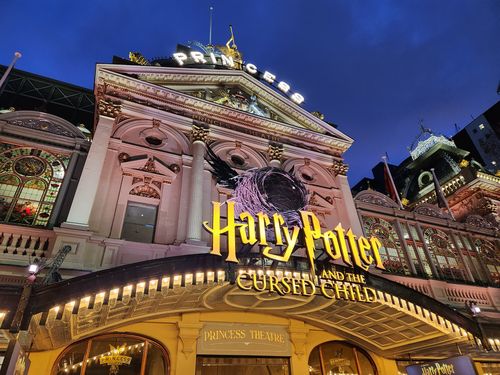 Video can be shot in 4K at 60 fps or 8K at 24 fps.
Slow-motion videos are a bit too grainy compared to other high-end phones, but – by far – the biggest disappointment continues to be the Fold 4's selfie camera.
Samsung debuted its under-display selfie camera on last year's Fold 3. Given that it literally shoots photos through pixel gaps, the novelty was enough to excuse the extreme processing needed for each image to make them look okay, but certainly not great.
Unfortunately, the second attempt isn't much better.
The drop in quality is especially noticeable when recording videos, which matters more now that video calling is a bigger part of everyday life.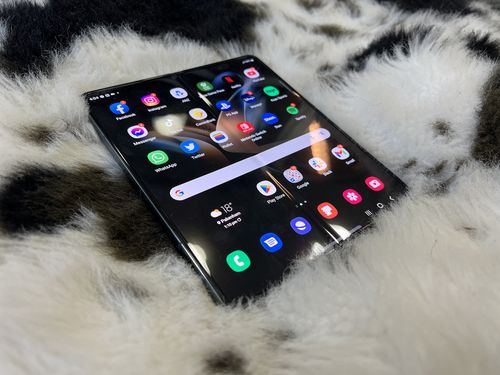 To the eye, the hidden camera is just as noticeable on the Galaxy Fold 4 as it is on the Galaxy Fold 3 – despite extra pixels covering the lens – topping a long list of similarities.
Both launched with a price tag of $2,499, they share the same amount of RAM (12GB), 4,400mAh battery and charge at the same speed at 25W.
There's now the 1TB storage option on the Fold 4 which is powered by a high-end Snapdragon 8 Plus Gen 1 chip.
The phone is a fraction lighter than its predecessor (263 v 271 grams). Unfortunately, it's not thinner, and the FOLD 4 still doesn't fold perfectly flat, despite a redesigned hinge that – on the plus side – is more durable than ever.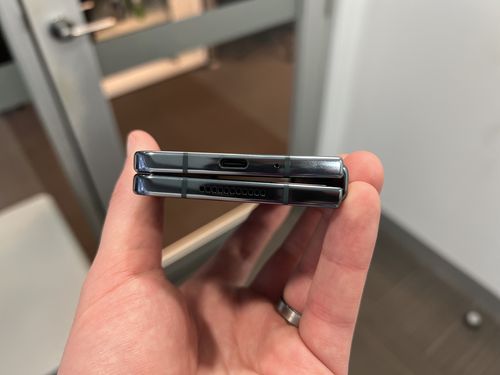 Samsung bravely used the word "unbreakable" on its website and after watching YouTuber
JerryRigAll
grab a cutter for the Galaxy Fold 4, it's fair to say they did a great job.
No other company is getting into foldable phones quite like Samsung. The company is competing in a league of its own right now and is slowly convincing customers to come on board.
The Galaxy Fold 4 could use an improved selfie camera, but it's otherwise a much improved experience for people who watch a lot of video or need the power (and space) to multitask for work or play.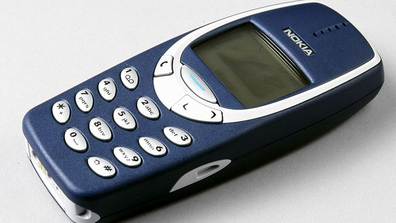 Cell phones of the last 30 years
Samsung loaned 9news.com.au a Galaxy Fold 4 unit for the purposes of this review.